In light of everything going on with the Black Live Matter Movement around the world, the California State Assembly voted to pass ACA 5. The bill authored by Assemblymember Dr. Shirley Weber (D-San Diego), chair of the California Legislative Black Caucus, sponsored the bill. This could allow Californians to vote on Affirmative action in the November 2020 general election. I say COULD

The ballot measure that could overturn Proposition 209 now moves to the state Senate for consideration. Proposition 209 is a California ballot proposition which, upon approval in November 1996, amended the state constitution to prohibit state governmental institutions from considering race, sex, or ethnicity, specifically in the areas of public employment, public contracting, and public education.

"Today California took an important step toward real change by passing ACA 5. A new generation of Californians is rising," said Chris Lodgson of American Descendants of Slaves (ADOS) Sacramento."One that values the lives and rights of Black American descendants of Slavery."
Let's use this momentum to get the job done in November," Lodgson went on. "And let's make sure Black Americans in California benefit significantly."
California voters approved Prop 209 in 1996, a ballot measure that outlawed the consideration of race in contracting, college admissions, employment and state data reporting in California.
And of course, I'm always thankful for Chris Holden my old classmate for voting yes!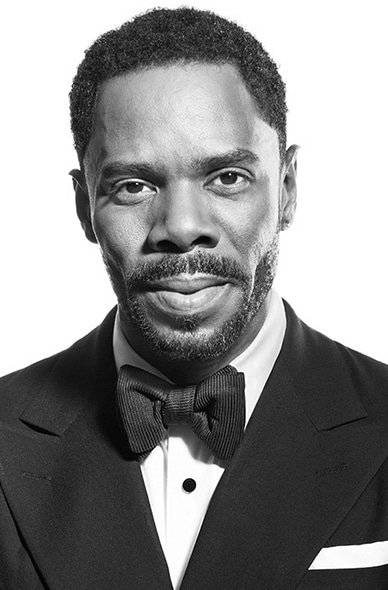 By Coleman Domingo
I create from a burning question that lives in my heart. Doesn't matter the media. It has to be there as I have always used my work to shine a light on our humanity. In creating our musical Light's Out: Nat King Cole, my comrade Patricia McGregor and I were delving deep into the subconscious of the legendary Nat King Cole. But ultimately we were uncovering our own personal truths as artists living in this world today. Black Artists. The frustrations that we hold deep in our souls and we – as Nat believed – were required to act with grace. Nat King Cole believed that grace was his most powerful weapon. I believed that too. I still do, to a point. But if anyone did deeper digging on Nat King Cole, they would find in an essay in Ebony Magazine in 1958, where, while discussing the demise of his television program The Nat King Cole Show, he famously stated that "Madison Avenue is Afraid of the Dark," one will see that there was a quiet rage and his greatest weapon would be his words.
Patricia brought forward to one of our writing sessions a piece of writing that she knew would become a crescendo in our musical. It was a poem that she wrote on a flight back home. It was a dark expression of 'Twas the Night Before Christmas. It floored me. It gutted me. It was her response to the death of black men and women across this nation. It was her response as a mother and her fear for her brown son. That was part of our intention to hold the mirror up to America in deconstructing an American Icon, that let you know that, yes, this rage lived even in the heart of Nat King Cole because of injustice, and that fury is justified. Justified by the origins of this country that has always sought to exploit black and brown people.
None of this is a surprise to me. It constantly feels like it is a surprise to my lighter comrades. They now know with the force of a hurricane that it is as plain as day. It has always been in plain sight and NO ONE IS ALLOWED TO STAY SILENT. It affects all of our humanity. I am furious, I am sad, I am awestruck. I awoke with tears in my eyes for three days, my soul aches. I am holding everyone who is trying to stay silent in this fight accountable. There is a line in our musical that became a refrain but it is even more important to me now. One of my co-creators sent it to me this morning and the words have never rang more true: "There is no time for easy anymore."
As I sit here, I listen to a news account saying that an act from 1807 is being invoked. Military force on our own country. My eyes well as I write this, as I understood that the Insurrection Act was to suppress civil disorder from the insurrection of slaves. Slaves. Our President of the United States just reached back to 1807. I guess that is the America that he has so lovingly dreamed of. Back when we were great.
It isn't easy to live in this brown body. I am talking to all my friends and colleagues to say, yes, this is a problem and it has always been here. I have never had the privilege to think otherwise. This world has repeatedly shown me. You might think that when one is a public person that it cancels out the fear. My black friends know better. Everyone is overdue to stand up for what is right. Use your voices to say loudly that Black Lives Matter. No one who loves me can sit this one out. The price will be heavy for our future if we do. To my casts, crews, producers, production companies, et al…you can't look away anymore. I won't let you.
Being black IS political. It is not helpful to hear from any one person that they don't see race. That blind belief highlights the fact that you never needed to be aware. It denies the very struggle for equality. Open your eyes and see race. See it every single time. I believe in every way that Amy Cooper truly believed that she wasn't racist. But in that moment when she was being challenged, she knew the system that she lived in, the privilege that she had to weaponize her white womanhood to the possible harm or death of that brown man. Our society and upbringing has left us scarred and fucked up by our forefathers who viewed brown bodies as replaceable machinery.
I am coming at you with as much love and grace that I can muster, but the fires that are burning in the streets are the fires that have been burning in the hearts of all of your fellow citizens who have demanded to be treated fairly by our system for centuries. This is 2020 and the time is now. Stand with all of us. Taking a knee didn't work. It is time to stand.
The death of George Floyd and the tale of Amy Cooper have ignited the flames that are burning the very foundation of our America. It's always been here, we just have cell phones to capture these injustices. And, unlike all the proxy wars in which we have engaged as a nation throughout history, we can not ignore this, for this war is in our home.
It is not the time to disassociate and think that it is different for you, you can't understand why it's happening. Do not compartmentalize the pain and call it their struggle. It is our struggle. There is no time for easy anymore.
IR-2020-105, May 27, 2020
WASHINGTON – As Economic Impact Payments continue to be successfully delivered, the Internal Revenue Service today reminds taxpayers that some payments are being sent by prepaid debit card. The debit cards arrive in a plain envelope from "Money Network Cardholder Services."
Nearly 4 million people are being sent their Economic Impact Payment by prepaid debit card, instead of paper check. The determination of which taxpayers received a debit card was made by the Bureau of the Fiscal Service, a part of the Treasury Department that works with the IRS to handle distribution of the payments.
Those who receive their Economic Impact Payment by prepaid debit card can do the following without any fees.
Make purchases online and at any retail location where Visa is accepted
Get cash from in-network ATMs
Transfer funds to their personal bank account
Check their card balance online, by mobile app or by phone
This free, prepaid card also provides consumer protections available to traditional bank account owners, including protection against fraud, loss and other errors.
Frequently asked questions continually updated on IRS.gov
The IRS has two sets of frequently asked questions to help Americans get answers about their Economic Impact Payments, including those arriving on prepaid debit card. These FAQs include answers to eligibility and other many common questions, including help to use two Economic Impact Payment tools.
Get My Payment, an IRS online tool, shows the projected date when a direct deposit has been scheduled or date when the payment will be mailed by check or prepaid debit card. The Non-Filers Enter Payment Info Here tool helps taxpayers successfully submit basic information to receive Economic Impact Payments quickly.
The IRS regularly updates the Economic Impact Payment and the Get My Payment frequently asked questions pages on IRS.gov as more information becomes available. Taxpayers should check the FAQs often for the latest additions.
Watch out for scams related to Economic Impact Payments
The IRS urges taxpayers to be on the lookout for scams related to the Economic Impact Payments. To use the new app or get information, taxpayers should visit IRS.gov. People should watch out for scams using email, phone calls or texts related to the payments. Be careful and cautious: The IRS will not send unsolicited electronic communications asking people to open attachments, visit a website or share personal or financial information. Remember, go directly and solely to IRS.gov for official information.
Quick links to the Frequently Asked Questions on IRS.gov: