Hulu has not been traditionally available in the U.K. People who wish to watch Seinfeld, Empire, Wayward Pines or new shows like Second Chance have not been able to do so before now. Americans traveling and living abroad have had to miss out. As a person who travels a lot, I have had to miss out.
Now, I can access my Hulu account in the U.K. If you want to do this too; you will have to get a Smart DNS Proxy account. With Smart DNS Proxy, you won't have to worry about slow speeds. Slow speeds are annoying and can make your video stops half way through the show. Smart DNS Proxy also lets you access your show through different devices such as Xbox One, Xbox 360, Playstation 3 & 4, Android phones, Apple TV and Chromecast, etc. Installation on these devices is easy. It is explained in the guidelines. Hulu is blocked everywhere outside of the United States. My trips to Hong Kong, Malaysia, and Canada, had to be without my Hulu account.
Hulu gives you access to movies, TV shows, and trailers. Hulu even has it's own shows. Hulu Plus is the version of Hulu, which gives you the newest shows. Now, when you are in the U.K, you can access Hulu U.K. via Smart DNS Proxy." 
p>
Hulu makes it easy to watch your favorite television shows. You can watch when you have the time and do no have to tied to your tv or DVR. You can also get sneak peaks at new shows that are coming up. I watched the first episode of Second Chance. As a Sci-Fi Fan, I liked it, the story made sense, even though there are few loop holes in the logic. The story lines about family are very good. It's really all about how far will you go to hold your family together? Or how far would you go to keep your family together. Luckily the people doing it are billionaires and can literally afford anything. I am not sure the ratings will be that good. The general public tends NOT to like the sci-fi/crime stories. Almost Human was cancelled rather quickly, despite the handsome leads..
Hulu also allows you to binge watch. I love being able to watch several episodes at a time. It leaves a better impact on the story lines. You don't lose context over time. You don't have time to forget the important details. You can really get into the story and see more details. Recently Showtime has been airing some commercial free shows. If Showtime is available on Hulu, I no longer have to pay for it in my Direct TV package.
Overall, Hulu has just gotten better and better, and I don't want to miss it when I travel to the U.K.
p>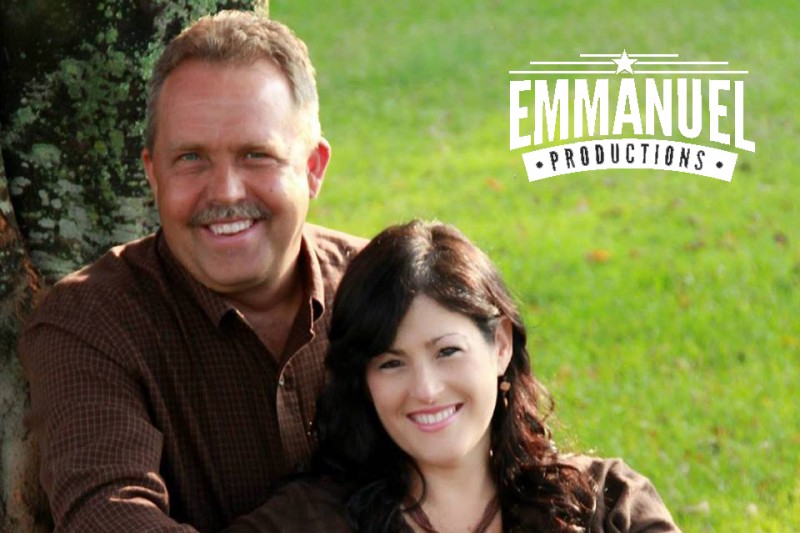 Emmanuel Productions has been approved by WLFG TV to film and Air a Biblically backgrounded sitcom based in Kingsport TN. Projected to be Aired in early spring of 2016. Have you ever said there's nothing worth watching on TV anymore because of the crime, violence, sexual content and so on?  The days of 'The Andy Griffith Show", "The Waltons" and so on have passed and we no longer can sit as a family without having to worry about the content being something that we may or may not want the kids to see or hear. The storyline will be loosly based on the Novel "Entertaining An Angel" By: Andrew Christian, a local book author here in Kingsport TN, if you dont know the story you can pick a copy of the book up atwww.emmanuelproductions.org so you'll have a better understanding of what this sitcom comedy will be about.
Give here https://www.gofundme.com/epsitcom
Our Social Media Connections:
ü  Facebook: https://www.facebook.com/emmanuelproductionstn
ü  YouTube: https://www.youtube.com/channel/UCHACECzc-dRHqakwr6fJKXg
Contact Information
Name: George Roberts
Phone Number: 423-429-2814
E Mail: groberts@emmanuelproductions.org
If you have thoughts or would like to discuss a collaboration or sponsorship, we would love to hear from you, please feel free to contact us at groberts@emmanuelproductions.org  
KW: business card printing – PR 4 and above – Business
How to go about printing business cards
A business card reflects a number of things about the owner and forms a key element of marketing. The market value of a company can be imagined by taking a look at its business cards; the quality of paper, layout and design say it all.
Most businesses prefer inexpensive business card printing services since they need to avail these services too often. Identifying the specific business printing card companies turns easier as you conduct researches about them in details.
Such researches are likely to save much of your marketing expenses.
Conducting online researches yield better outcomes than consulting books and magazines.
Online researches save more time and curb your expenses even as they show you through numerous service providers under a single roof.
It provides you with an effective platform to search about a wide range of inexpensive printing service providers besides their business card printing options.
You may choose to go through the online testimonials shared by other users about a company. If it seems tough for you to identify a quality business card printing company, you may seek reference from your loved ones.
Business cards creative a very effective marketing tool; it reminds your clients about the conversation you've had. Your business cards help your company leave a prominent impression on the minds of your clients. The degree of professionalism concerning your business is reflected by your business cards.
Designing of business cards turns simpler when you follow the tips mentioned below:
1. Design of your business card may show a photograph, picture or a colored backdrop You may need a glossy paper for developing such cards. Popping of logos and images are made easier with these papers. Popularity of uncoated cover stocks has increased over time, since they are ideal for prominent presentations as well as sensible designs.
2. Avoid photographs with a lower resolution Designs that look sophisticated may even get unnoticed when the image quality is not so good with your business cards.
3. A business card should primarily focus on the name of the company It should also lay stress upon short tag, which is normally placed under the business name. This tagline must show the motto of your company besides a small description of the service your business provides. The name of your company should be depicted in a bigger font than your contact information.
4. Your design needs to be kept in mind under all circumstances Instead of changing the image, you must try out a variety of color schemes to develop a fresh look.
5. The name of your company, contact information and company logo need to be depicted on the front side of your business card Your services, advantages and product listings need to be mentioned at its back.
Prior to the next meeting, you must be prepared with a new set of business cards. You ought to follow the tips mentioned above.